---
Posted in: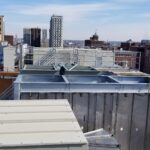 Job Description: The 4 East Lab Project located on Locust street in Philadelphia included the demolition of the 21,000 square ft. existing 4th floor labs and complete replacement including new labs with support and administrative offices. The 6th Floor renovations include a new Vivarium space to supplement the existing 6th Floor Vivarium, and the infrastructure […]
Read More....
---
Posted in: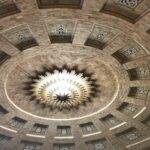 Job Description: The University of Pennsylvania Museum of Archeology & Archaeology is located at Penn's campus in the University City neighborhood of Philadelphia. Renovations to the museum were completed in the Hinge, Harrison Wing, Auditorium, and Auditorium Basement. Under this contract ADS performed the renovation to the existing museum, and fabricated the sheet metal and […]
Read More....
---
Posted in: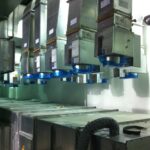 Job Description: The Barnes Foundation is a New Art Education Center promoting the admiration of art and horticulture located on the Benjamin Franklin Parkway in Philadelphia. ADS furnished and installed the HVAC Sheet Metal in accordance with the plans and specs for this project. There were approximately 36,700 pounds of sheet metal in mechanical, chiller, […]
Read More....
---
Posted in: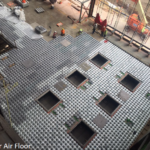 Job Description: The 1800 Arch Street Project is an urban high rise, mixed use commercial property development located in Center City Philadelphia. The building has 59 stories above ground with a cooling tower enclosure and architectural lantern blade and 2 underground levels. ADS was responsible for providing the furnishing and installation of the building's Sheet […]
Read More....
---
Posted in: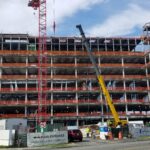 Job Description: This project consisted of adding a 6-story addition which included a patient tower with 90 beds and an imaging center in Cherry Hill, New Jersey. The goal of this project was to change the look and feel of the Kennedy Cherry Hill Campus. The outpatient pavilion offers same day surgery, a sleep center, […]
Read More....
---